Developing Price Hill: Momentum in the Incline District – 2014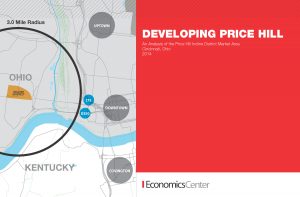 Report issued today highlights Incline District momentum, reveals opportunities 
---
The Port of Greater Cincinnati Development Authority today released findings of a study conducted to further identify neighborhood assets and compile neighborhood demographic and housing data that help bring focus to opportunities for developers and residents looking to take part in the East Price Hill renaissance. The study is called "Developing Price Hill" and can be found on the Port Authority's website: Developing Price Hill Study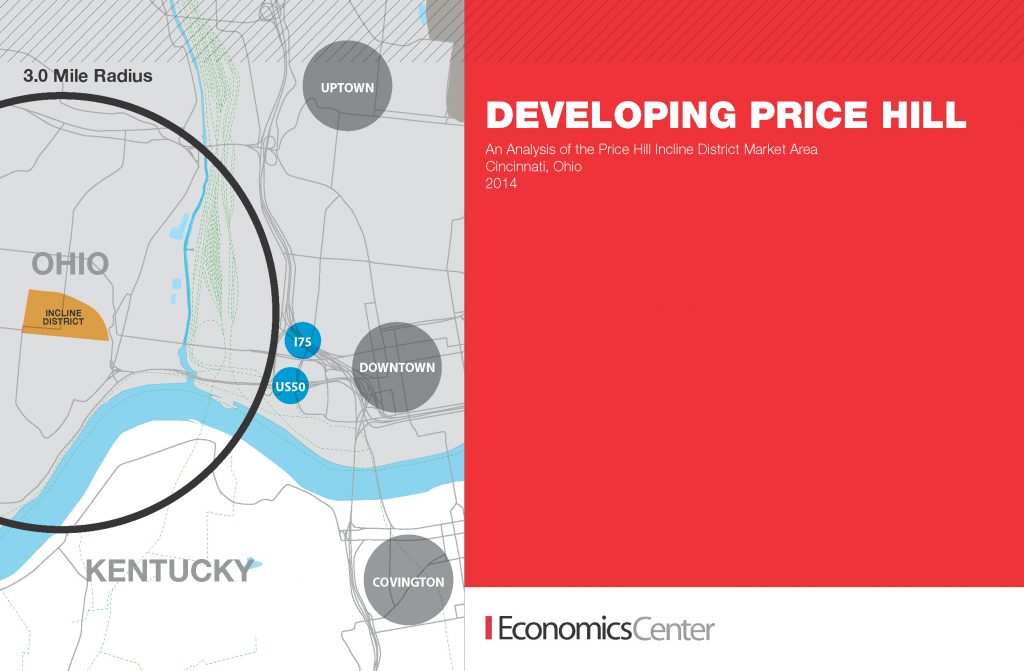 The port authority commissioned the study, which was conducted by the Economics Center at the University of Cincinnati. Additionally, Urban Land Institute Cincinnati, in coordination with the Economics Center, convened a Technical Assistance Panel (TAP) to further address market challenges and opportunities.  The TAP consisted of an eight-member panel of Cincinnati-area real estate development and investment leaders, who provided anecdotal evidence of the Incline District's development potential. The study pulled data from a 1.5-mile radius around the Price Avenue and Grand Avenue intersection and a 3.0-mile radius around that same intersection.
---
"We commissioned this study specifically to bring to the market another tool for developers, investors and city planners. Market assessments are valuable and take the guesswork out of where to invest in a neighborhood."
Laura Brunner, President + CEO
Port of Greater Cincinnati Development Authority
---
FINDINGS:
---
The Price Hill Incline District market area has nearly twice the purchasing power per square mile as the county due to its density;
There is more than $44 million of unmet retail demand within the study area, an indication that residents must leave the neighborhood in order to purchase a variety of goods;
The Price Hill Incline District market area has experienced a diverse mix of investment in recent years that totals more than $100 million;
The ULI volunteer panelists agreed that the development potential of the Incline District is augmented by competitive housing prices, strong neighborhood anchors, city views and a number of development-ready sites. The panel recommended new housing developments and neighborhood retail establishments to contribute to the neighborhood's unique sense of place.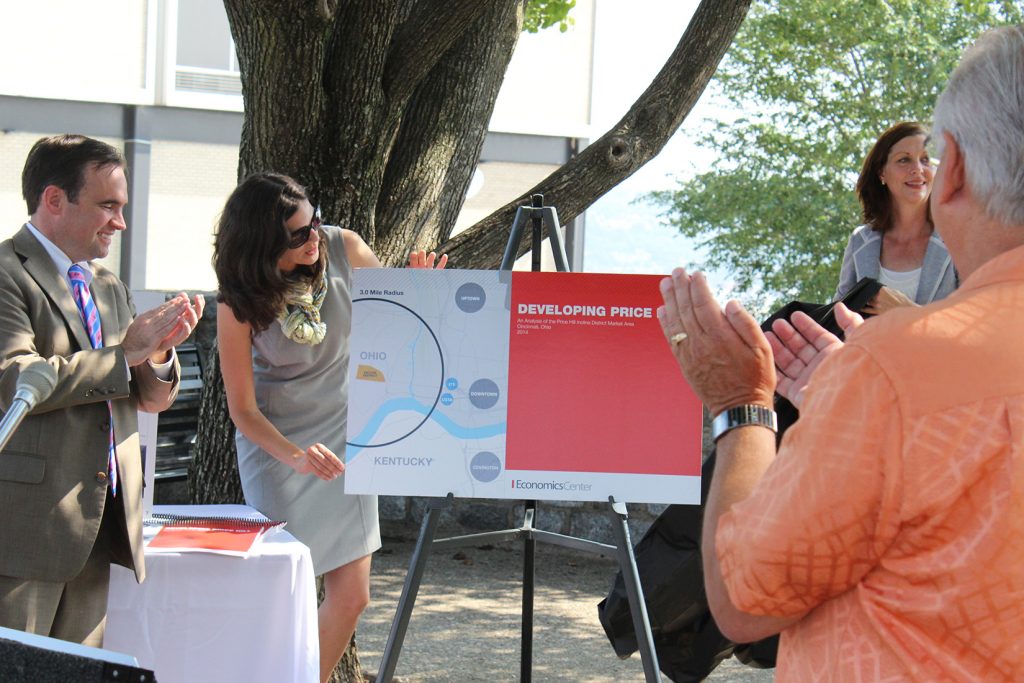 2014 Project Announcements
---
In 2014, several project announcements indicate additional investment and increasing support for revitalization of the Incline District:
The Warsaw Federal Incline Theater groundbreaking is scheduled for summer 2014. The 225-seat performing arts venue located in the heart of the Incline District is a collaboration between Cincinnati Landmark Productions and Price Hill Will. The project includes a city-funded structured parking facility – and is considered by many to be a tipping point toward revitalization.
Rowhouse Showdown featuring renovation expert Carter Oosterhouse was recently filmed in Price Hill and showcases the renovation of three homes on Summit Avenue. The reality television show, a production of A&E Network's FYI channel, began airing July 9, 2014, and runs 10 episodes.
Price Hill was selected as the 2014 recipient of Cincinnati's Neighborhood Enhancement Program – a partnership between the City of Cincinnati and a selected neighborhood with the aim to improve safety, eliminate blight and improve livability through an intensive 90-improvement campaign. The program concluded in June.
---