Brick Haus a showcase and training ground for Mortar entrepreneurs
In the back of the newly opened Brick Haus, aspiring entrepreneurs unpack their dreams while the small team of self-developed experts from MORTAR listen, guide, advise and help shape visions.
In more than 65% of the cases, business success is born.
---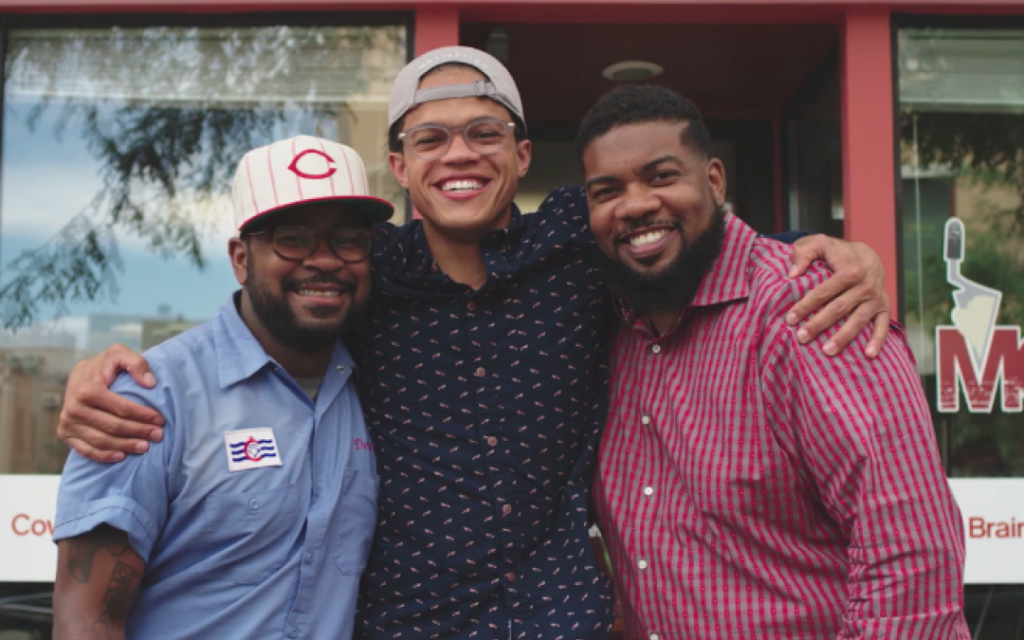 The concept of helping minorities transform hope into profit started small and now has won national acclaim, launched several businesses and demanded expansion. First located in Over-the-Rhine, MORTAR recently added a co-working space and retail store front in Walnut Hills, in the newly redeveloped Trevarren Flats.
"There is a rich heritage of black businesses in Walnut Hills, so many successful businesses that were run by black residents. We want to be part of rebuilding that legacy," said Allen Woods, one of three friends who launched MORTAR in 2014. Community leaders, who helped renovate the flats are hoping the Brick Haus helps revitalize Walnut Hills.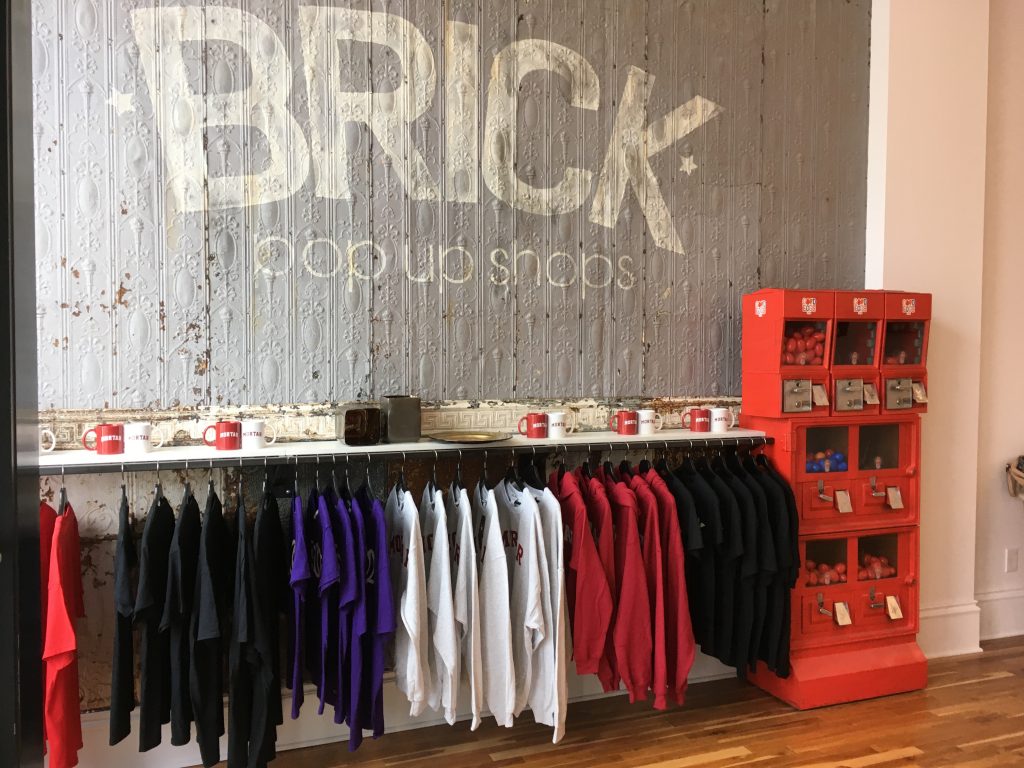 Woods, along with friends William Thomas and Derrick Braziel said they saw Cincinnati as a city brimming in energy and entrepreneurial spirit. But also an unbalanced distribution of opportunity.
"Not everyone has a rich uncle, a great technical idea that everyone is looking for or a business degree," Woods said. "But there are lots of people with really cool ideas. We wanted to find a way to help cultivate and enhance those ideas, and then create new opportunities to help them."
And thus, with sponsorship backing, MORTAR was born. The trio hired other team members and began hosting 14-week training programs, providing a range of strategy, business and marketing advice aimed to help the committed launch their own business. Since opening, MORTAR has hosted 15 sessions with 175 graduates. Trying to accommodate a waiting list, they added a second session each season. But the wait list keeps growing.
Students come from all backgrounds and locations. But, Woods said the average student is a black female, about 35 years old, with a low- to moderate-income job. She comes to MORTAR looking to either augment her family's income or maybe use her passion to create a new job. "We look to see how that special gift or talent might be turned into something that could be a viable business model."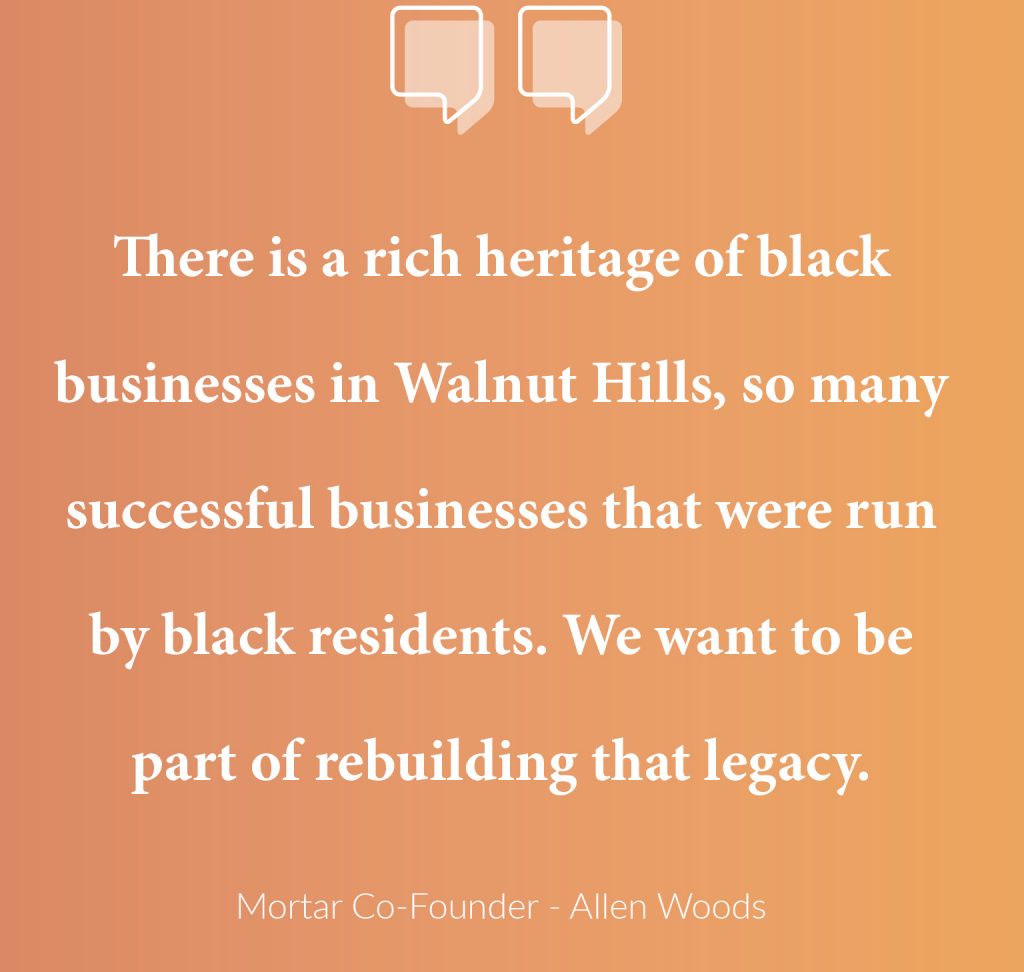 Several "graduates" run their own successful businesses, including Kristen Bailey of Sweets & Meats BBQ who came to MORTAR aiming to make her pop-up food tent in Mt. Washington more permanent. In a few months, she quit her full-time bank job and now runs her own restaurant and a food truck. Another graduate, Means Cameron, has won awards for his Black Owned Outerwear shop in Over-the-Rhine and now plans on opening a coffee shop next door.
"We tell everyone, don't be afraid to start. It's difficult to turn a steering wheel in a parked car. Get started and you can adjust."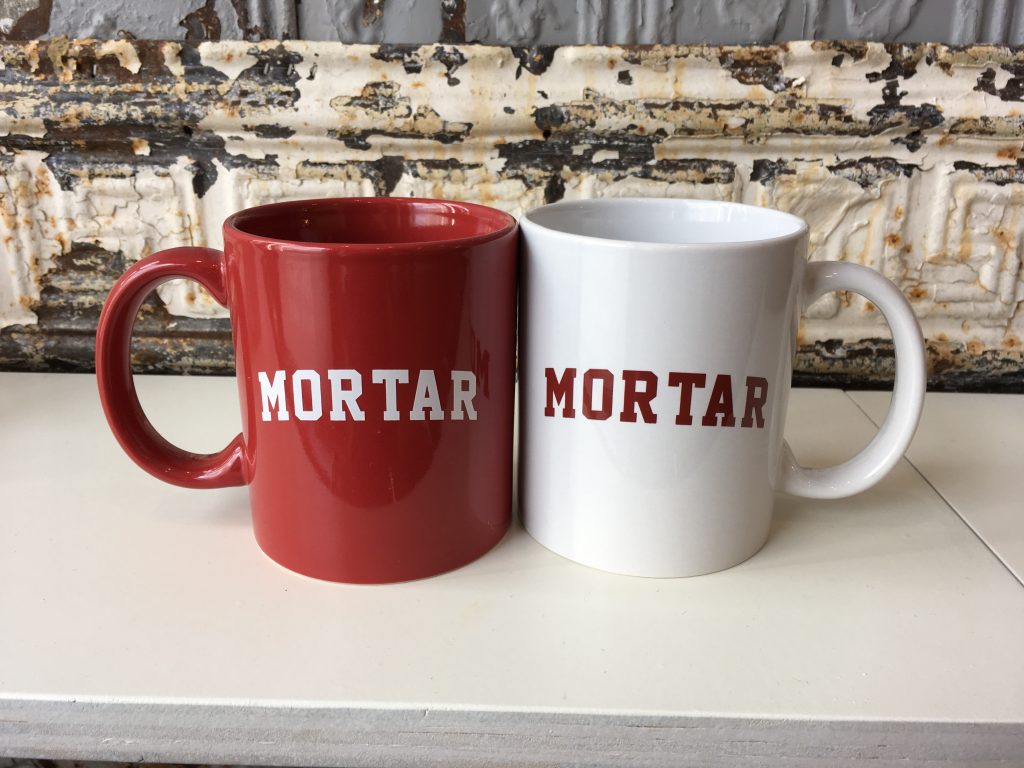 MORTAR often turned its Over-the-Rhine location into an additional "pop-up-store," where new businesses can quickly set up shop and test their enterprise. The new location in Walnut Hills includes a store front to showcase student products, a backroom for meetings and training sessions and a gathering spot for students and graduates to come together to work, talk or maybe find a new client. They even included a podcast studio to record community messages or create business promotions.
The team also is using the space to reinvent themselves. "We're working to see how we can give broader support to the community, do more for the people who go through our program and create the most positive environment for our staff," Woods said. "We are growing, too."
---
BRICK HAUS
Specialty: A training center helping entrepreneurs turn ideas into business success
Location: 939 E. McMillan Street, Walnut Hills, Trevarren Flats
Owners: Allen Woods, 41, of Mt. Washington; Derrick Braziel, 32, of Over-the-Rhine; and William Thomas, 32, of the West End
Size: 1,200 Square Feet
Employees: 8
ABOUT THE OWNERS:
Allen and Derrick were born and raised in Indiana, moving to Cincinnati to join their long-time friend William with the vision of going into business. Each has a deep-seeded passion for entrepreneurship and business. Allen started a photography business when he was 10; Derrick founded Dreamapolis, helping entrepreneurs in Indianapolis and William sold origami to his second-grade classmates.
---
Acknowledgments:
Story and Photography by: Lisa Popyk