Bond Hill + Roselawn Plan – 2016
Plan outlines key assets, challenges, and calls to action for the Bond Hill and Roselawn communities.
---
Beginning in 2015, more than 1,500 hours were spent by dedicated neighborhood residents and stakeholders to create the Bond Hill + Roselawn Plan: the result of a community-wide dialogue to formulate goals and a shared vision for the future of these key Cincinnati neighborhoods. Their recommendations focus on 17 goals to address the community's priorities, including Business District Revitalization, Community Networking, Blight Reduction, Health & Wellness, Safety, Employment, and Youth & Education.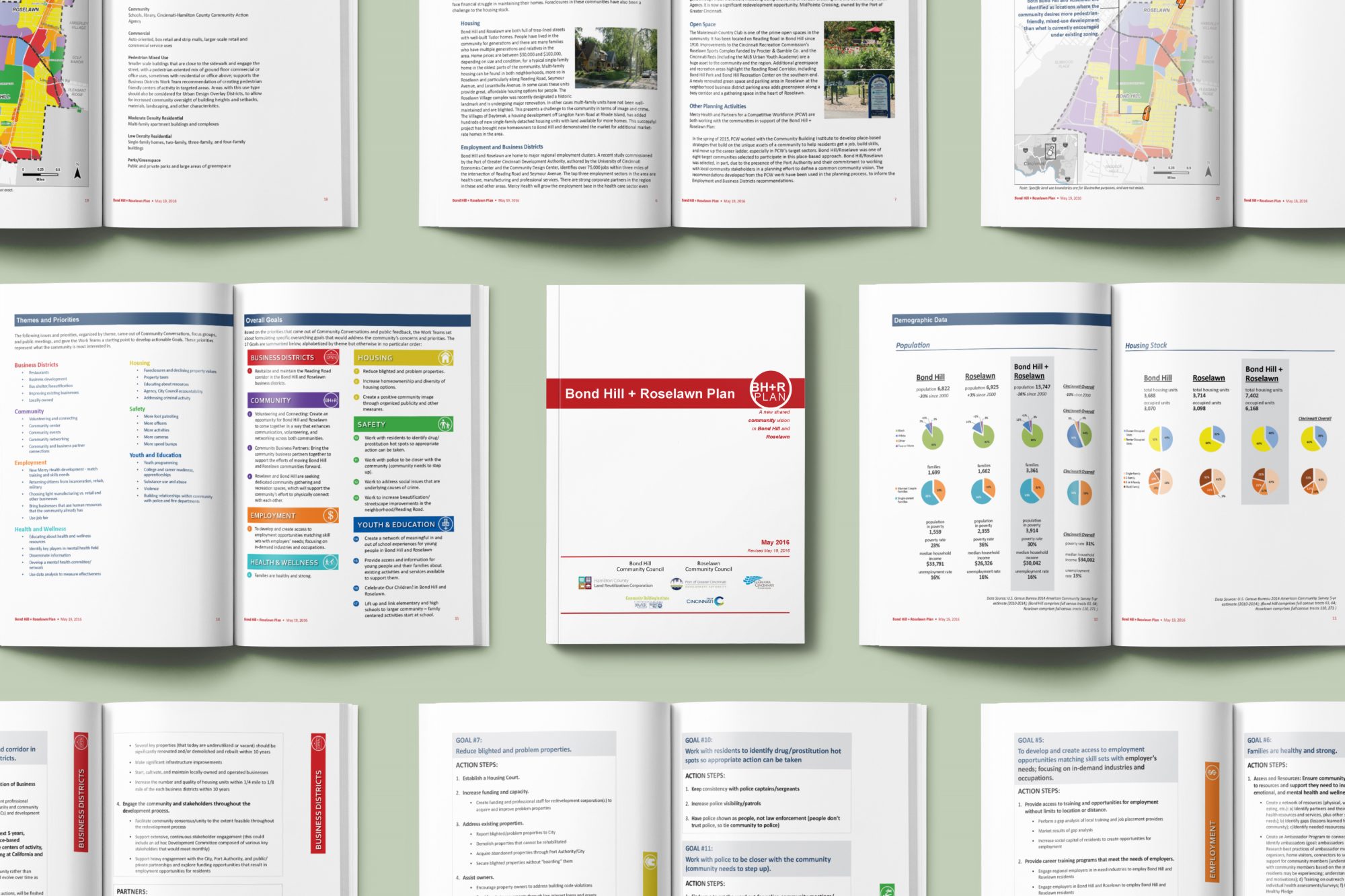 Key Community Assets:
---
Organized Residents – There is a group of new and long-time community residents in Bond Hill and Roselawn who have stepped up to encourage needed changes.
Institutional Partners – There is a plethora of institutional partners have been part of this process and are ready to support the plan's implementation.
Employers – There is a significant employment base in the community that provides the potential for jobs for residents and a new market for housing.
Key Calls to Action:
---
Community Development Capacity – The community will establish a new lead organization as the key implementation partner.
Communication – Creating a communication structure for the two communities that keeps everyone connected and engaged is critical.
Physical Improvements – Improvements that signal a community turnaround, such as the revitalization of Reading Road, elimination of blighted housing conditions, and highlighting of community spaces and places that make Bond Hill and Roselawn great are important.