Battling Blight with Big Data
In the work to revitalize neighborhoods, having access to up-to-date property data is essential to creating best possible policy, planning and land-use decisions. Without it, cities and neighborhoods cannot be certain about where to focus investment for greatest impact.  To address this issue, JP Morgan Chase, Loveland Technologies and Western Reserve Land Conservancy teamed up to make property information more accessible in Cleveland, Columbus and Cincinnati through the development of Property Data Dashboards.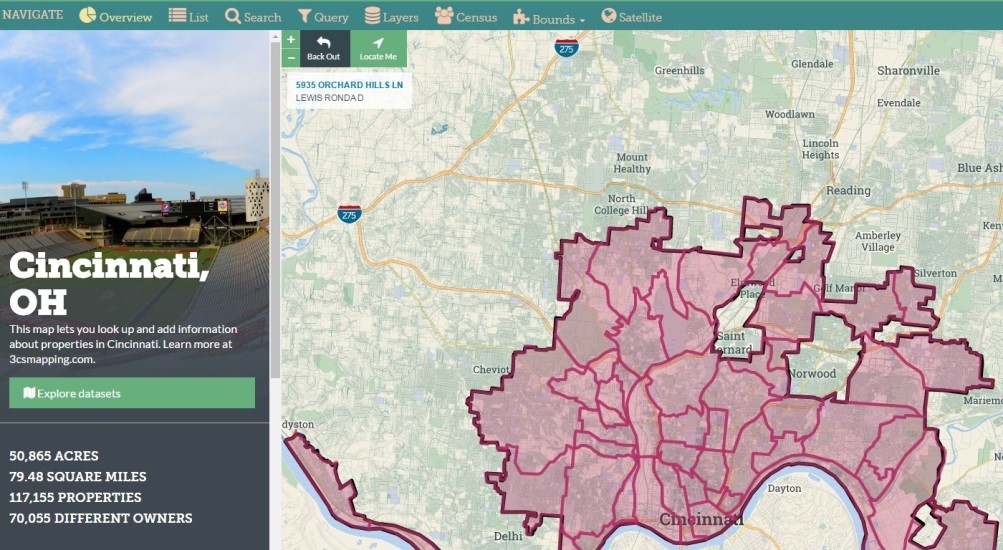 3C's Mapping Dashboards will serve up up-to-date property information, making it easier for groups and individuals to identify and take action on property related problems, opportunities, and solutions in their communities. In Cincinnati, Loveland Technologies has established principal partnerships with the Redevelopment Authority and Local Initiatives Support Corporation of Greater Cincinnati & Northern Kentucky. The Mapping Dashboard – 3csmapping.com – was launched in Cincinnati on April 11. Founded in 2009, Loveland Technologies created property mapping dashboard in Detroit that led to Motor City Mapping project.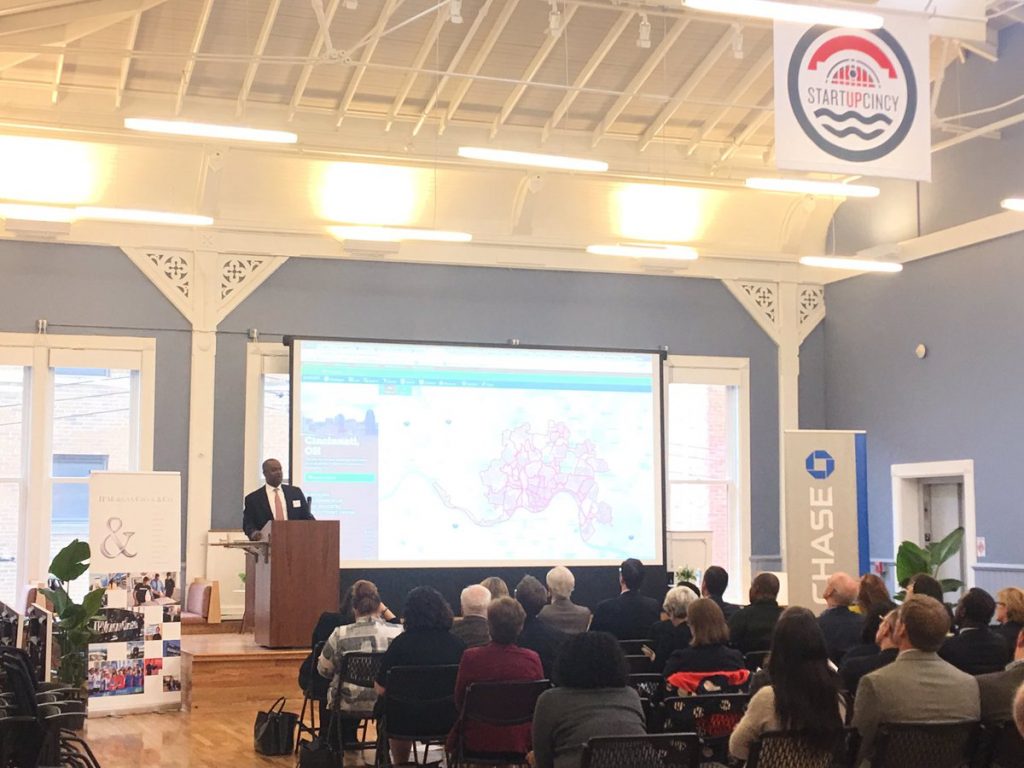 The Port Authority has developed a multi-prong data approach to ensure that resources are invested where they are most needed, according to Darin Hall, Executive Vice President. Hall says "We want to share this with everyone – we want to share the platform and the data, because what you see in communities is that people know what the issues are, the challenge is how do you solve them? This technology platform provides a beginning to do that. Ultimately, data will allow you to track impact over time."
---
"To move forward, we have so many people who care so much and do so much hard work in neighborhoods, but unless they have information about what's going on with the land grid and who to talk to to get something done with a particular property, they can't really improve neighborhoods the way they want to.
Jerry Paffendorf, co-founder and CEO – Loveland Technologies
---