Do Something Good for Yourself and For Your Neighborhood – Activate a Vacant Space Near You.
---
The Hamilton County Land Reutilization Corporation (Landbank) owns over 700 properties throughout Hamilton County, many of which are empty lots left underutilized year-round. That doesn't have to be the case. From Percussion Park in Price Hill to Findlay Market Farmstands, area organizations and individuals have shown that programming a vacant lot is a great opportunity to add vibrancy to your neighborhood.  

---
What can programming a Landbank property look like?
This Friday, April 21, 2017, an unused property will be enlivened with Percussion Park, the vision of Ben Sloane with support from a number of community organizations. Percussion Park transforms the corner of Warsaw and McPherson in Price Hill into a community gathering space where residents can create their own symphonies on unique outdoor instruments crafted from repurposed materials. Funded through a People's Liberty grant, Percussion Park will host events, pop-up concerts, and other programming.
The Landbank has also partnered with Findlay Market in past years to bring a pop-up Farmstand to Evanston. One of a handful which Findlay Market operates, these satellite Farmstands offer residents in communities throughout Cincinnati the opportunity to shop locally in their neighborhood as well as learn more about eating healthily and locally.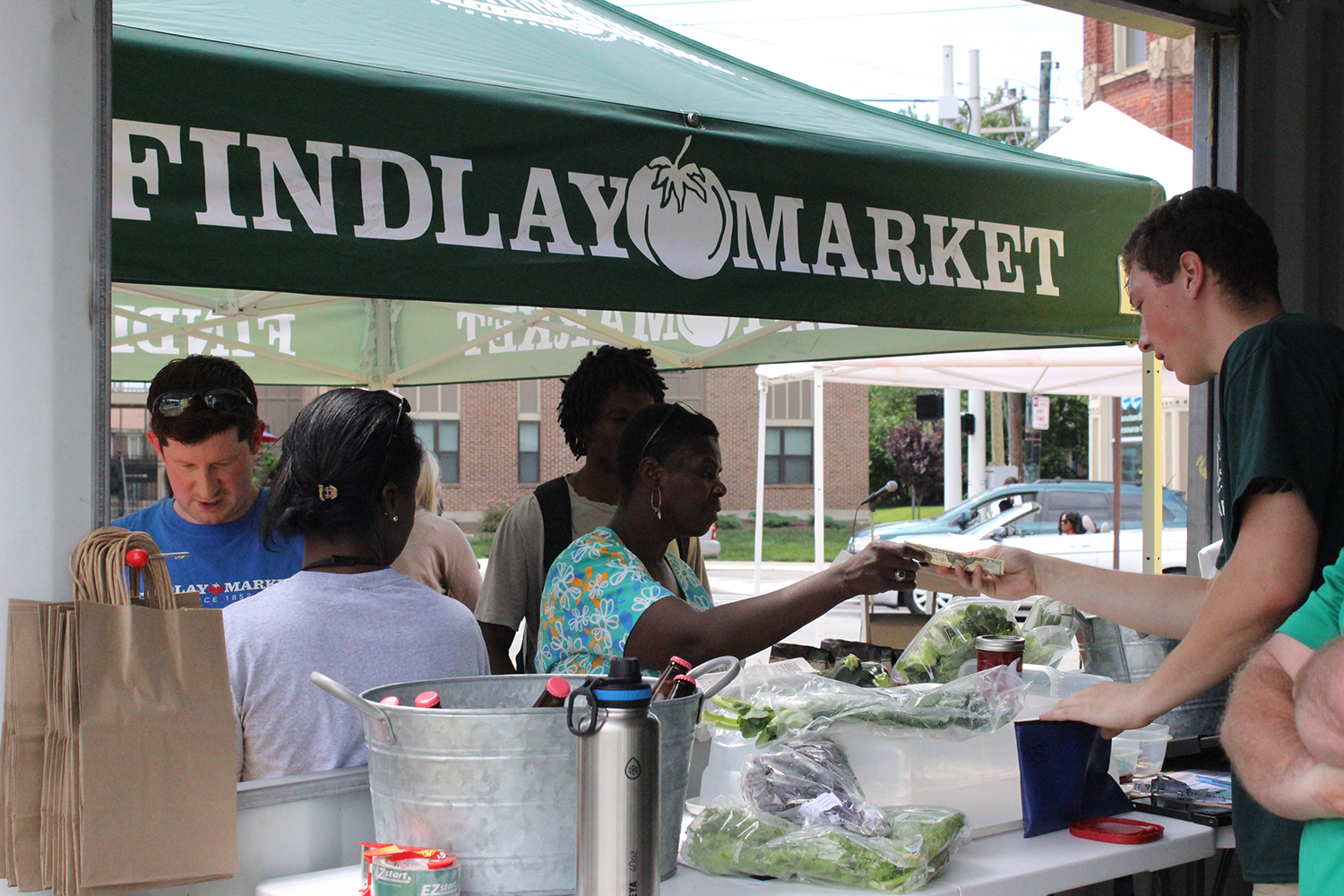 ---
Have a vision for a vacant lot? Please contact:
Communications@cincinnatiport.org