All of our home rehabs come to us with a rich history, but rarely do we have the opportunity to hear more about a home's past from those who know it best. So, when Gerald Lancaster reached out to us after seeing the home he grew up in being rehabbed, we were thrilled to welcome him and his family to visit, reminisce, and tell us more about their memories of 747 Morgan.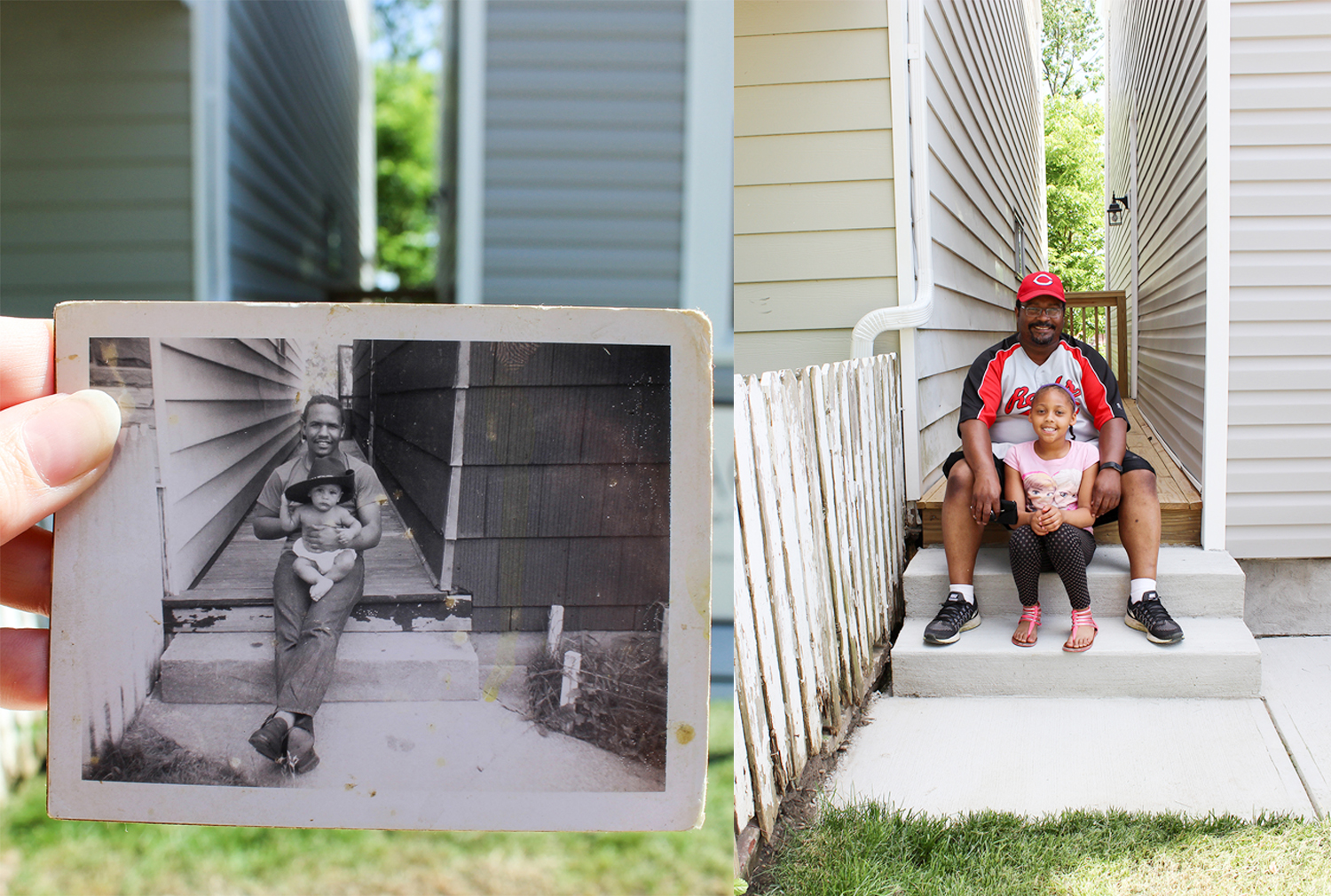 "My grandfather worked 41 years for Kroger, so every day he would leave around 4, 4:30 to catch the bus to State Avenue; he didn't drive. He would get home every day around 3:30 in the afternoon and sit outside to listen to the Reds game. The basement was his spot. He had a bar over here, the walls had panels up, and he had fish tanks over along that wall. We had a finished basement before finished basements were a thing."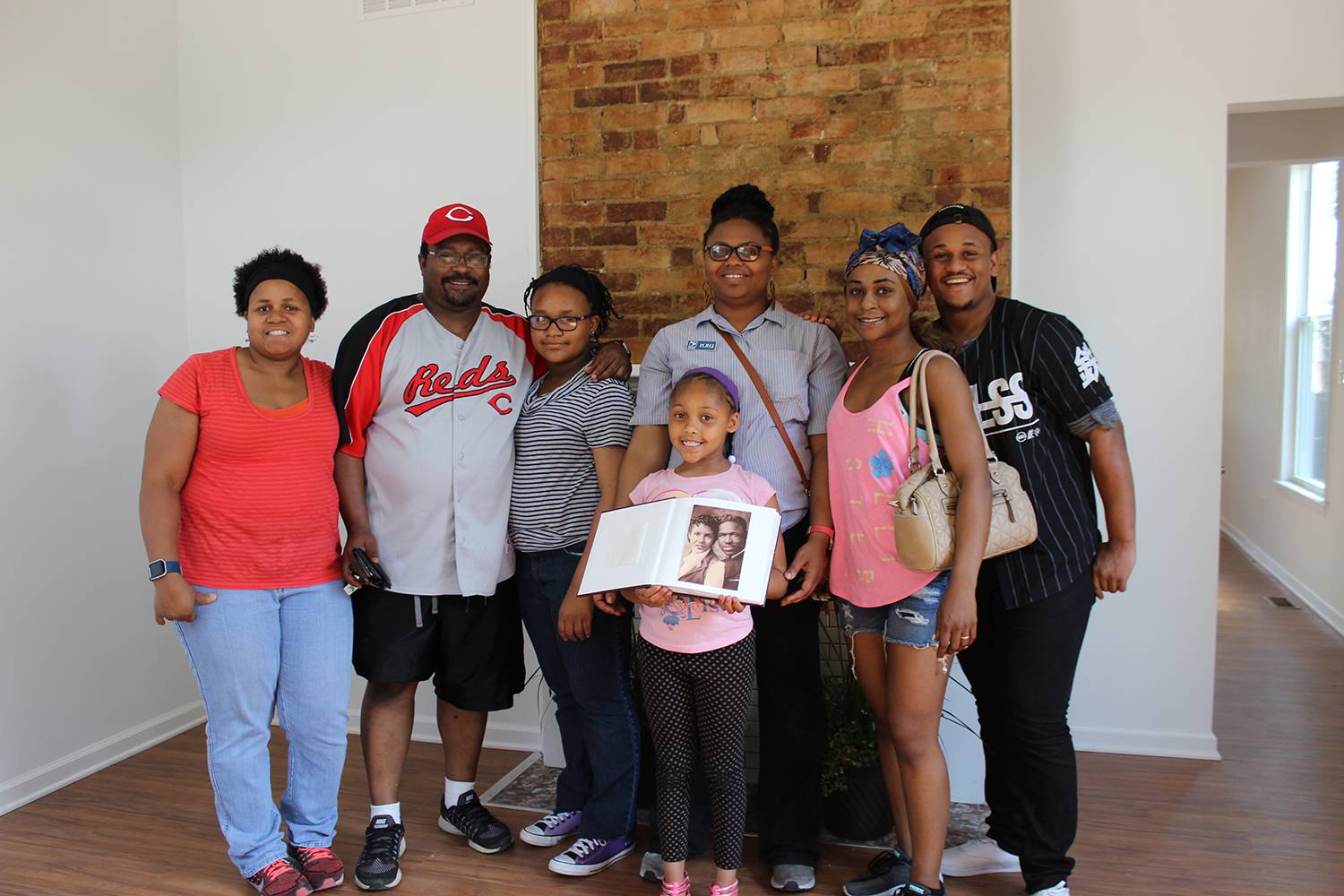 "The living room looks so different! There was a long couch that ran along the entire wall and grandma had a plastic runner going from the front door to the kitchen. We used to slide and ride our bikes on that runner."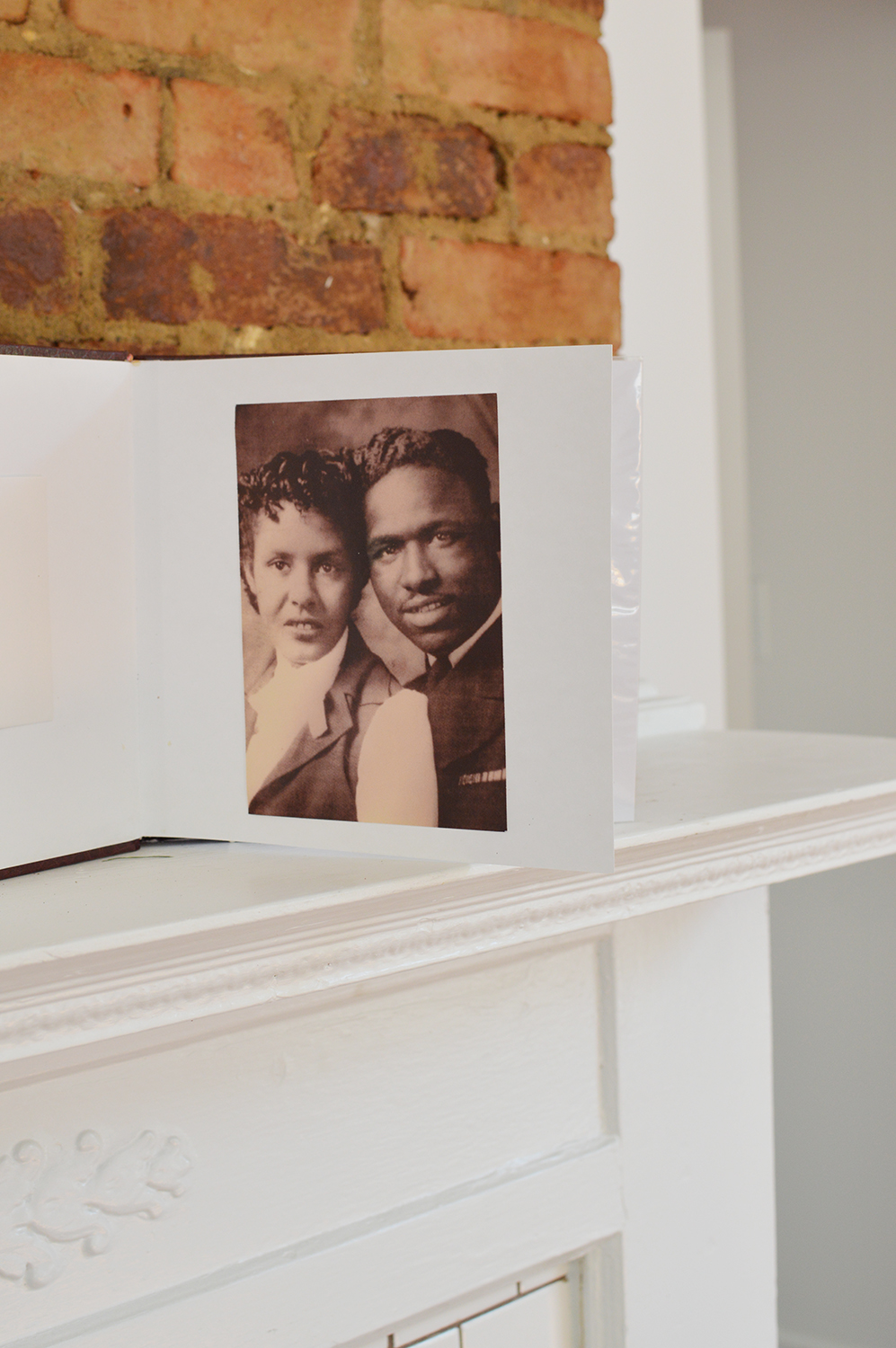 "The kitchen is so different. Grandma would have loved the big kitchen – the food she would have made!"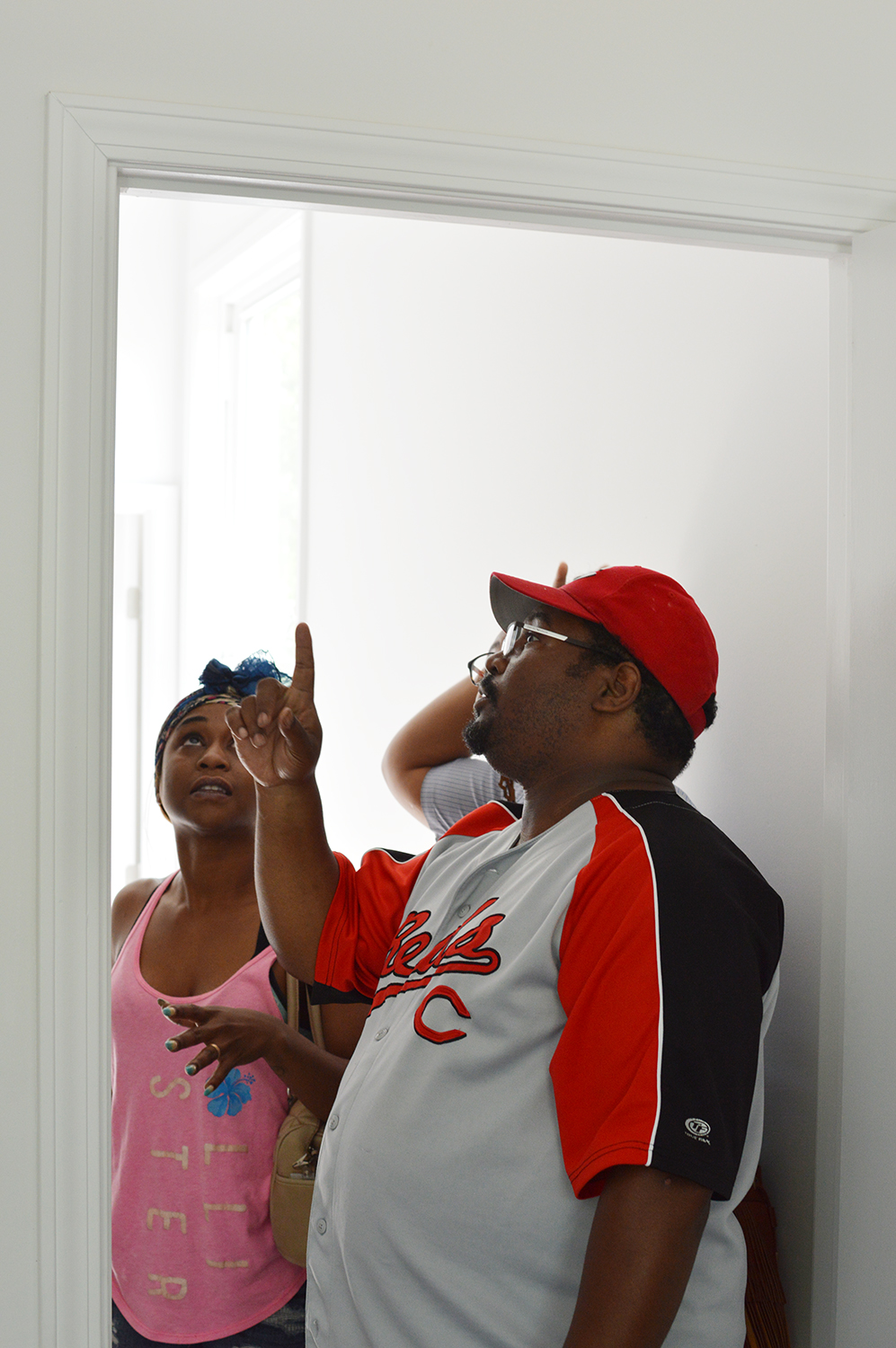 "With the wall gone, she would have had to move the kitchen table. She always sat at the table looking out the side window on the neighborhood and the comings and goings on the sidewalk."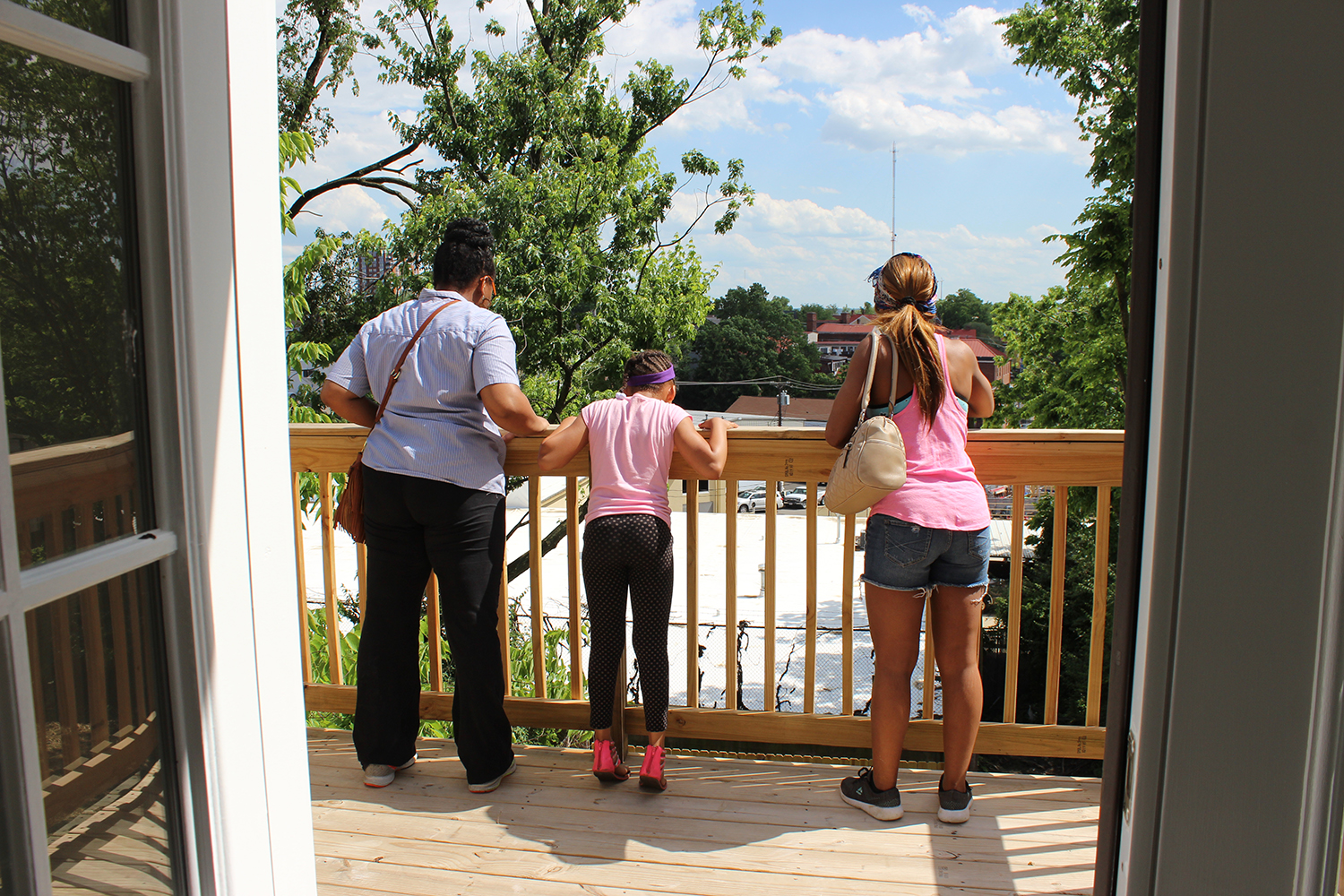 Mr. Lancaster's family looks out from a second story balcony toward downtown. Mr. Lancaster remembered spending a lot of time out on this balcony off of his childhood bedroom.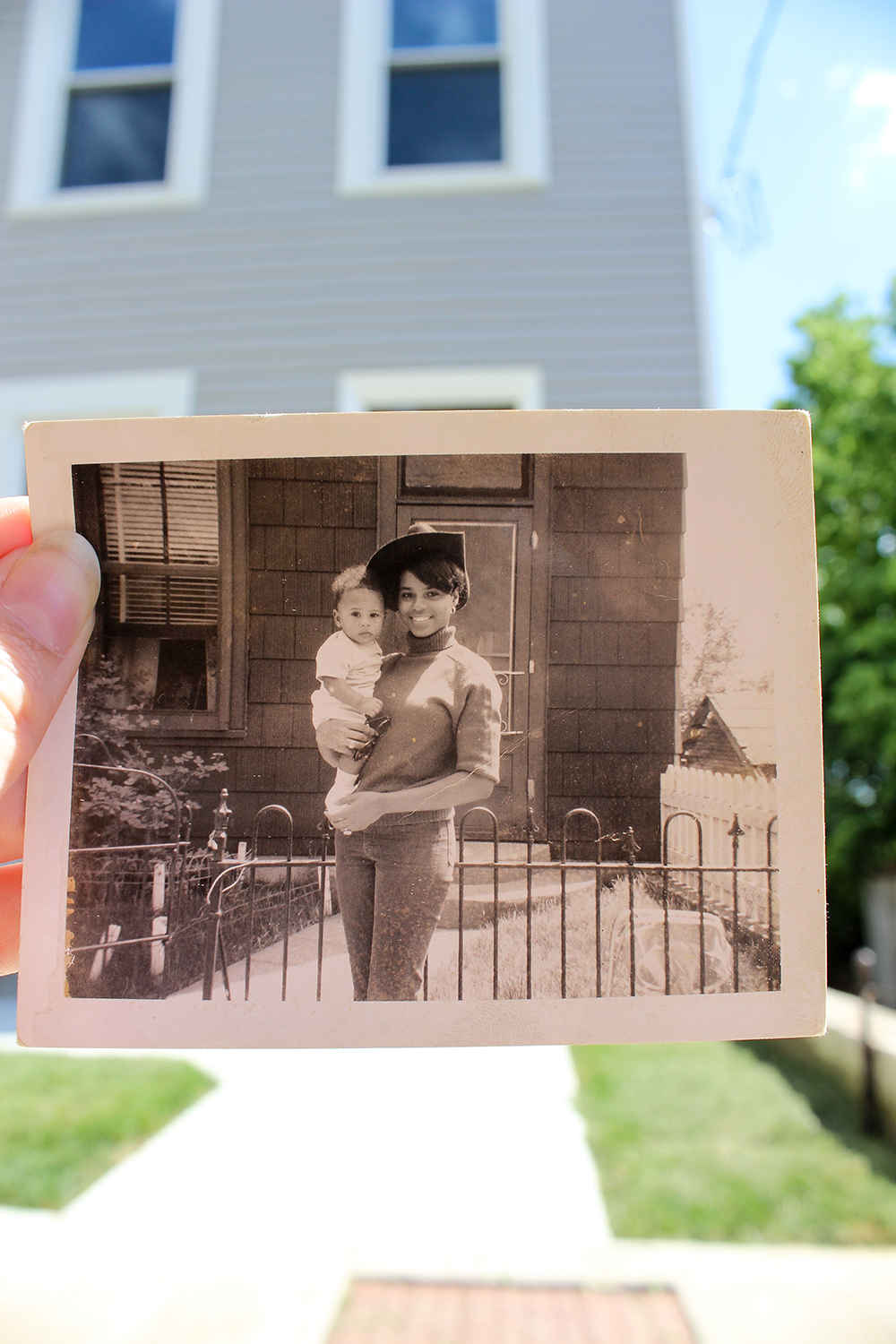 Mr. Lancaster and his family were excited to see the home that holds so many fond memories for them had been rehabbed and revitalized rather than continuing to fall into further disrepair. He was happy to hear a new family is ready to call the address home.
---
In the decades after the Lancaster family moved out, the home began to deteriorate under subsequent owners. 747 Morgan was acquired by the Hamilton County Landbank from the forfeited land list in 2013 and rehabbed through REACH, Rehab Across Cincinnati and Hamilton County. Two weeks ago, the newly revitalized property was purchased and is again occupied and called home by a new family – putting the property back to productive use.